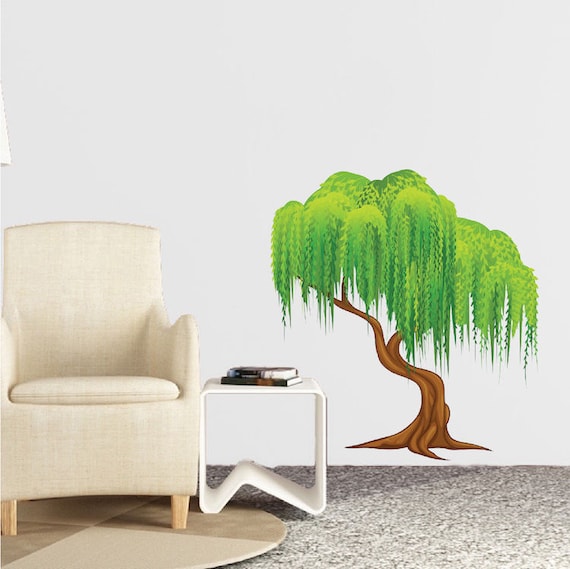 Weeping Willow Tree Wall Decal by PrimeDecal
Weeping Willow Tree Wall Decals for the Home or Office Decoration
Whether it's the Weeping Willow, the Peking Willow, or the White Willow all make a lovely wall decoration for the right room. Depending upon the size, they can be positioned as a focal point, or used as an accessory.
With a Willow Wall Graphic is easy to bring the outdoors in, or to enhance a nature themed room. It's not
Below you'll find animated willow tree wall decals as well as vinyl photographic wall graphics. They're very easy to put up and there's no fussing with paint or stenciling. Best of all, when you want a decorating change, they're removable.
Chinese Culture & the Weeping Willow
In the Chinese Culture it is believed that by placing a willow tree branch on a gate, fence or door, it will ward off evil spirits on Qingming.
On the day of the Qingming Festival the belief is that spirits of the dead return to earth, and the willow branch provides protection from these wanderers.
Japanese Culture and the Weeping Willow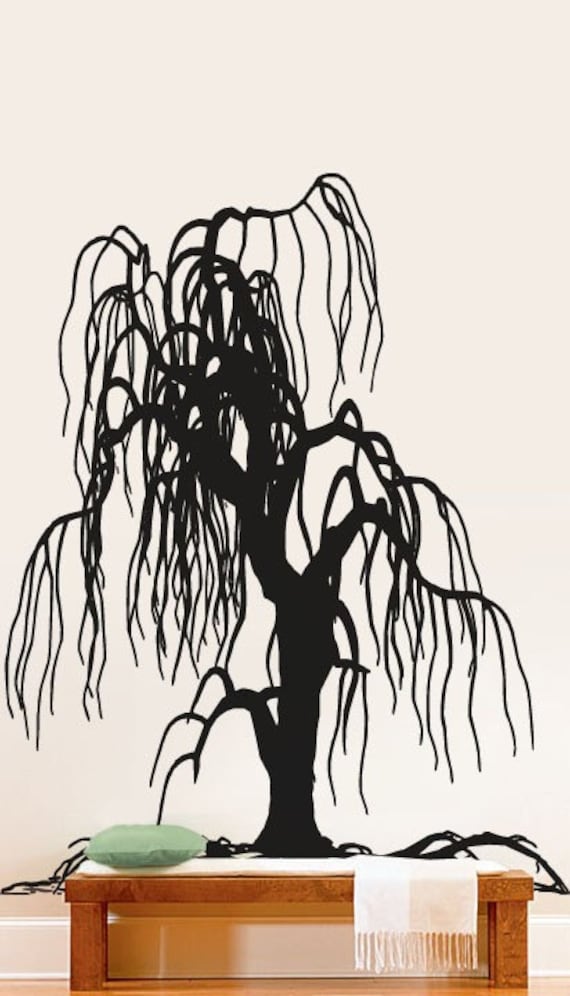 Weeping Willow Wall Decal by Stickerbrand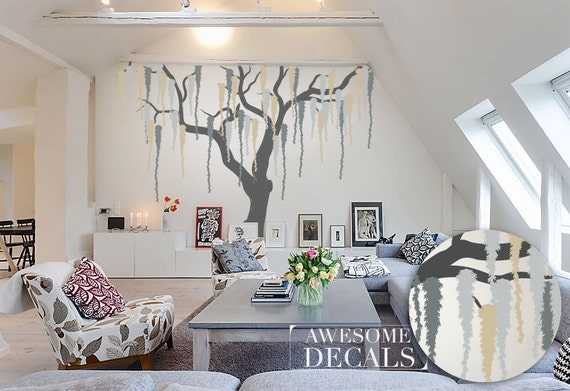 Weeping Willow Wall Decal by AwesomeDecals
In the Japanese culture the Willow is considered to have an affiliation with ghosts.
The belief is that where you see a weeping willow tree, you'll probably find a lingering ghost. If you're scared by ghosts (who isn't), don't worry these are only wall graphics of Weeping Willows – The belief is based on actual trees.
English Folklore & the Weeping Willow Tree
English folklore talks about the weeping willow being able to uproot itself and follow people around. In fact, in English Folklore, the weeping willow is considered to be quite sinister.
Weeping Willow Wall Decal with Leaves by SimpleShapesWeeping Willow Wall Decal with Cherry Blossoms by SimpleShapes
Weeping Willow Tree Wall Decals on eBay:
About Barbara & Funkthishouse
Barbara is a home decor rebel who blames her decades in the real estate industry for her love of color! Since leaving neutral behind, she's built Funkthishouse.com, a place where souls once trapped in neutral-decor-world roam free and funk'n love it!
"Hey There! Thanks for stopping by today. I'm Barbara Cipak, Owner of Funkthishouse; a place where you can safely rebel against neutral decor.
My nutty passion is finding funky, colorful, and interesting products for the home or office. The products featured are suggested from companies I've established an affiliated relationship with, and in return, earn a small commission when items are sold. Visit FAQs for more about Funkthishouse and the whole funky story :)"
Barbara Cipak is an Independent Associate participant in the Amazon Services LLC Associates Program, an affiliate advertising program designed to provide a means for sites to earn advertising fees by advertising and linking to Amazon.com, Amazon.ca Endless.com, MYHABIT.com, SmallParts.com, Wireless.com- Amazon, the Amazon logo, MYHABIT, and the MYHABIT logo are trademarks of Amazon.com, Inc. or its affiliates.
Copyright secured by Digiprove © 2015-2017
Acknowledgements: Products/Photos Affiliated