Inspire Without Speaking a Word
Success comes in many forms. Sometimes success is the achievement of the smallest thing that only you can see.  Other times it's visible to the whole world.
Product Page Here – Or View Products Below
No matter the level of success, inspiration to succeed can be promoted in multiple ways, including the use of inspiring wall quotes.
Removable vinyl decals are a mess-free way to feature success quotes on the wall. There's no painting, sanding, or stenciling required. Put the wall words up, and you're done.
Read it every day, Feel it Everyday: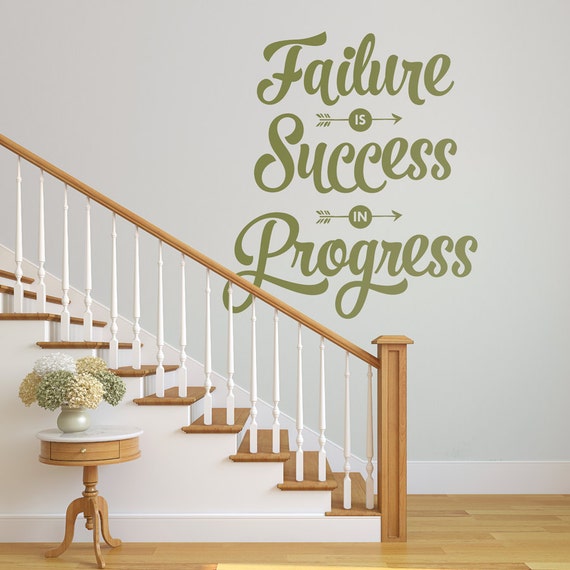 Failure is Success in Progress Decal by danadecals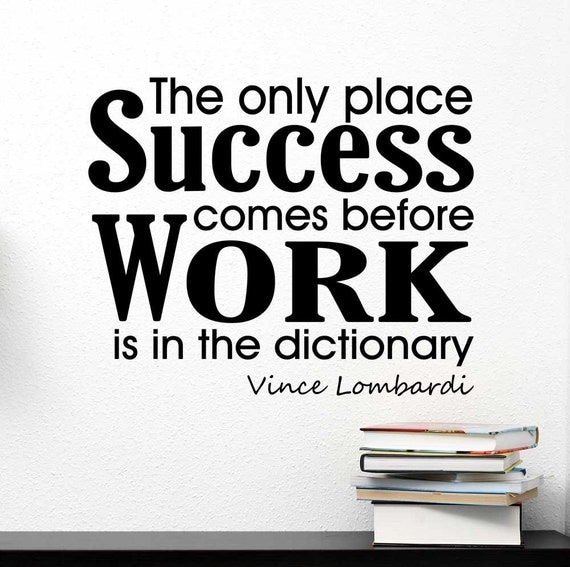 The Only Place Success comes before Work Decal by IdeogramDesigns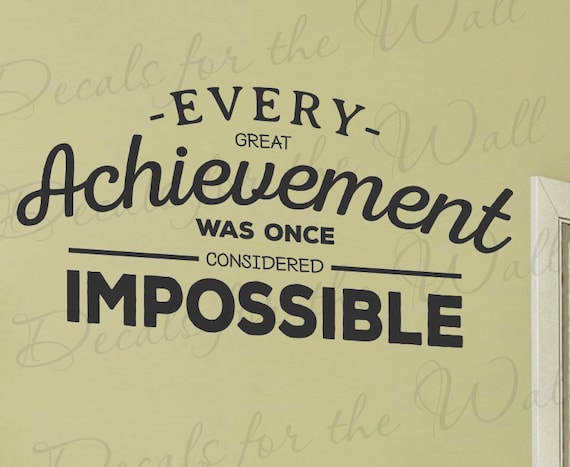 Every Achievement was Once Considered Impossible Decal by DecalsForTheWall

Find Additional Wall Quotes for Any Mood or Message Here…