Inspirational Quotes on Strength for the Walls – Say it Without Saying it Everyday
What the heck, put a bunch of quotes about strength all around the house. In today's world, that's one of the attributes necessary to get through life from cradle to grave.
Tenacity, strength, fortitude, are necessary tools. Whether it's to stand strong through a life crisis, or to stand strong lifting weights, strength gets us through. We fall, we crawl, we get up and we face it, head on …. and when that strength becomes yesterday's news, we look back and wonder how we managed to get through it all. Life teaches us, it's our personal trainer.
Like the lyrics in the famous song in "He Ain't Heavy He's My Brother" say, yes the road is long:
"The road is long
With many a winding turn
That leads us to who knows where
Who knows where
But I'm strong
Strong enough to carry him
He ain't heavy, he's my brother"
Below you'll find popular wall quotes on inner strength, strength through hard times, mental strength, and physical strength.
Most of the wall quotes featured are made with removable vinyl, making them easy to put up, reposition and remove. With wall lettering there's no need to resort to painting and stenciling to accessorize a room. Put the words on the wall and let the words do the teaching.
Beautiful words to feature on a wall so as to be reminded to consistently persevere. It's often our patience and tenacity that get us through; think about the story of the Tortoise and the Hare: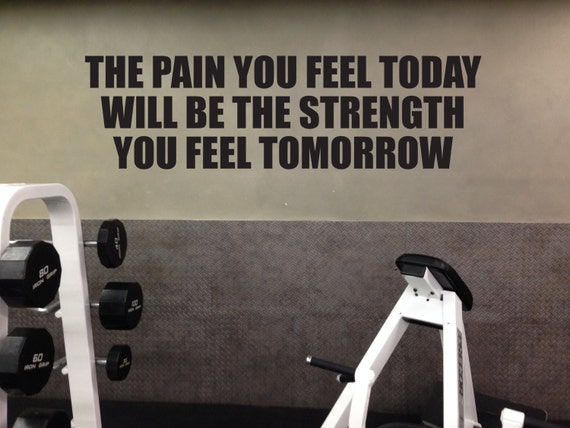 The Pain is the Strength Wall Quote by JandiCoGraphix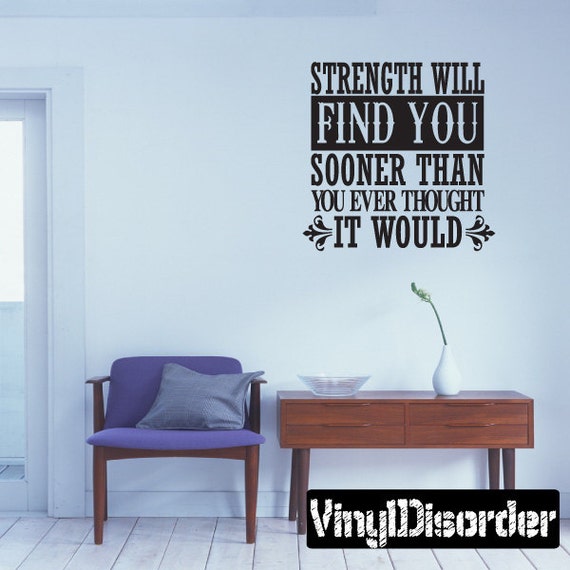 Strength Will Find You Wall Decaly by VinylDisorder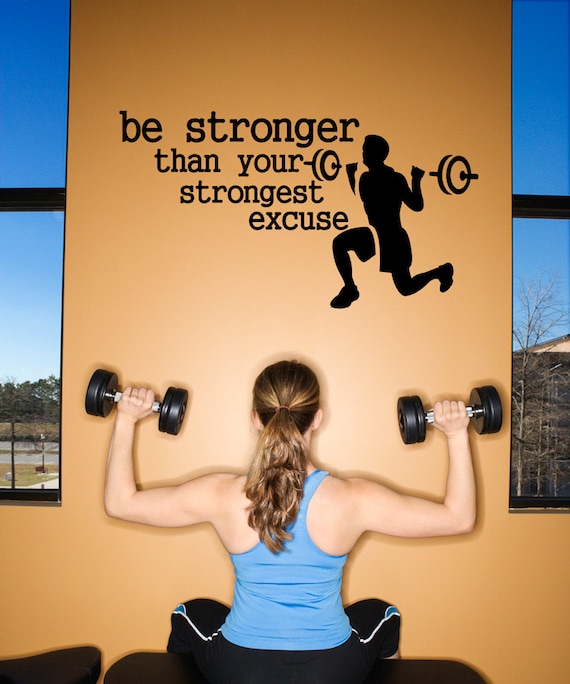 Be Stronger than Your Strongest Excuse by HouseHoldWords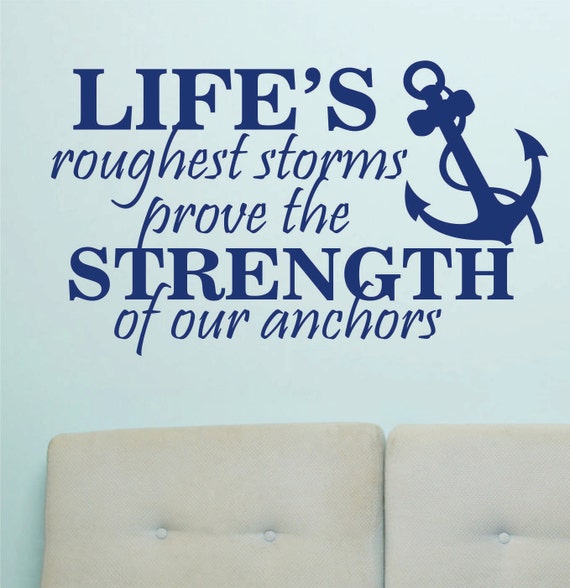 Life's Roughest Storms Wall Quote by WallsThatTalk

Wall Quotes About Strength on eBay:
About Barbara & Funkthishouse

Barbara is a home decor rebel who blames her decades in the real estate industry for her love of color! Since leaving neutral behind, she's built Funkthishouse.com, a place where souls once trapped in neutral-decor-world roam free and funk'n love it!

"Hey There! Thanks for stopping by today. I'm Barbara Cipak, Owner of Funkthishouse; a place where you can safely rebel against neutral decor.
My nutty passion is finding funky, colorful, and interesting products for the home or office. The products featured are suggested from companies I've established an affiliated relationship with, and in return, earn a small commission when items are sold. Visit FAQs for more about Funkthishouse and the whole funky story :)"
Barbara Cipak is an Independent Associate participant in the Amazon Services LLC Associates Program, an affiliate advertising program designed to provide a means for sites to earn advertising fees by advertising and linking to Amazon.com, Amazon.ca Endless.com, MYHABIT.com, SmallParts.com, Wireless.com- Amazon, the Amazon logo, MYHABIT, and the MYHABIT logo are trademarks of Amazon.com, Inc. or its affiliates.
Funkthishouse Terms of Use/Privacy Policy/Cookies