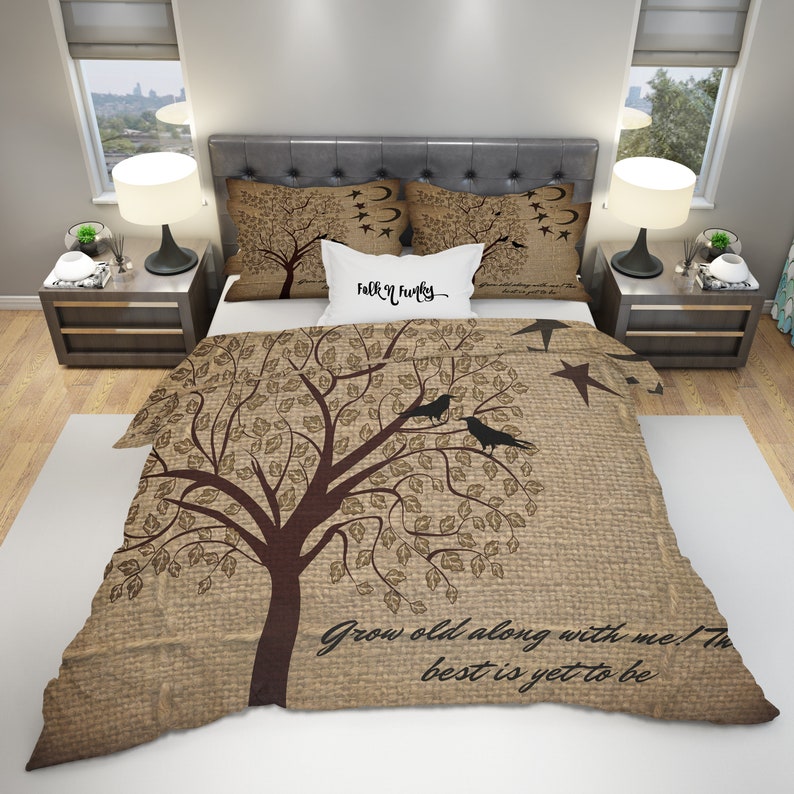 Rustic Duvet with Inspirational Words by FolkandFunky
Inspiration doesn't have to begin and end on the walls, you can also sleep in it! Choose Bedding Sets with Words
Bedding Sets with words, especially positive words like the ones you see here, is a creative way to wrap our loved ones in smiles. In fact, this set is actually called 'Smile' bedding.
The sheet gives you a closer look at the actual words on the bedding. Some of the words are; creative, dreaming, happy, love, wonderful, brave, beautiful, bright – What a FANTASTIC array of positivity and encouragement to sleep in! Even the sheets alone are great to have; they're on my list of things to get.
ENCOURAGEMENT for a YOUNG PERSON Using Bedding Sets with Words
If someone sees, sits on, plays on, reads on, watches tv on, these words day-in and day-out, well then some of them could hit the ever-important 'subconscious mind' – the part of our brain that is truly the boss of the conscious mind. So not only is the bedding pretty, in fact, very pretty, it also serves a very useful purpose; positive thought.
Praxis; the integration of belief with behavior – Giving our children the power to master this one asset from an early age can be done with the simplest tools…home decor!
The repetition of ideas and our thinking is what shape our paradigms, and with so many negative words coming at our children these days, providing them with positive thought tools throughout the home is a creative and visual way to encourage.
Use inspirational bedding with words as a part of a child's life from the time they're a toddler – they'll get used to reading and seeing these inspirational words from an early age.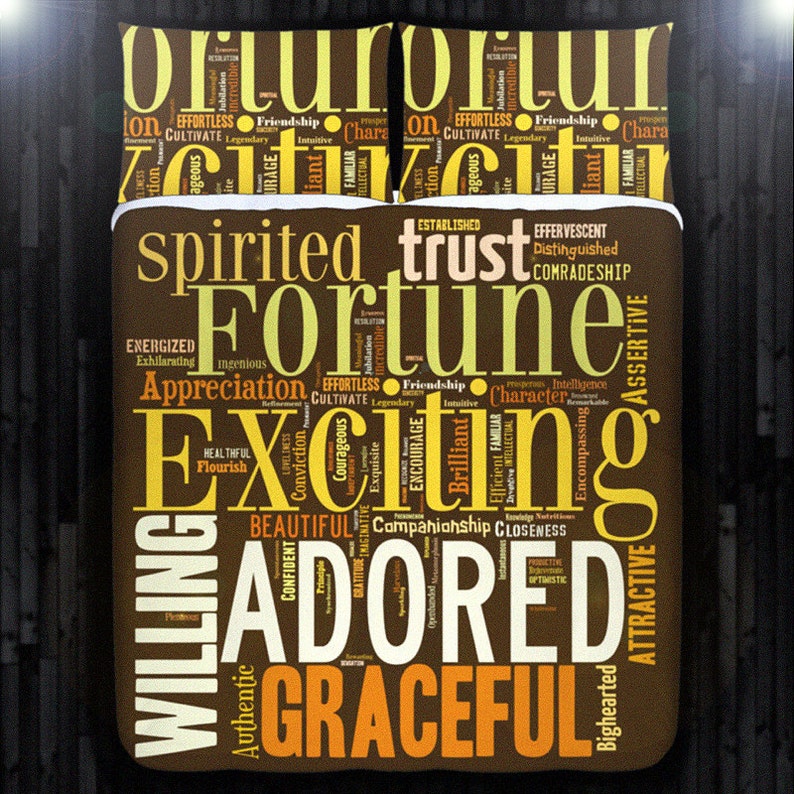 Custom Typography Bedding by DuvetCover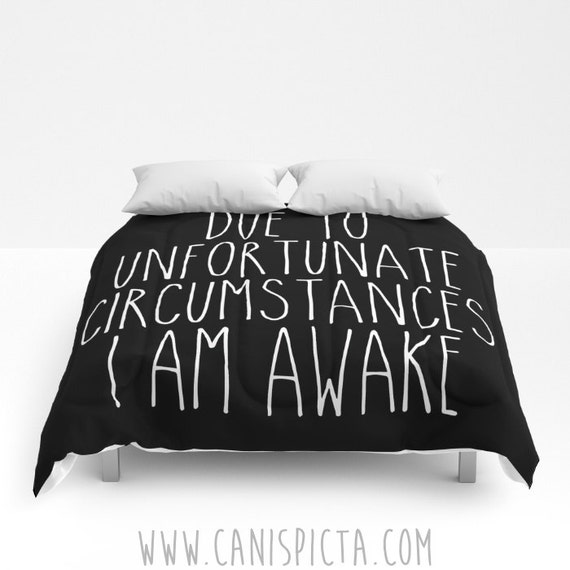 Funny Quote on Bedding – I Am Still Awake – by CanisPicta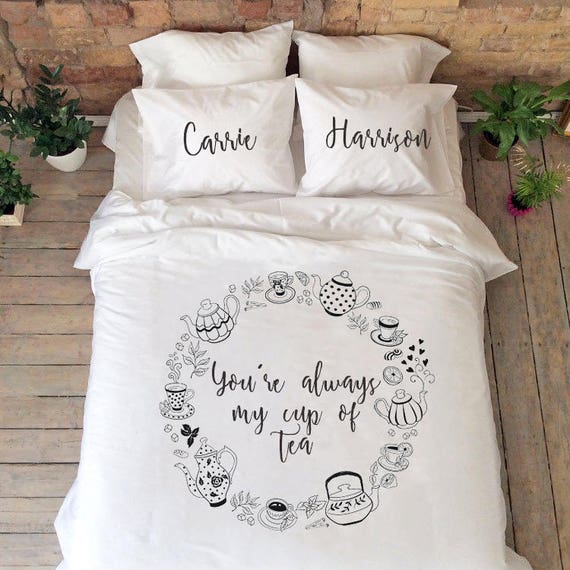 You're My Cup of Tea Duvet and Pillowcases by CreativePillowLV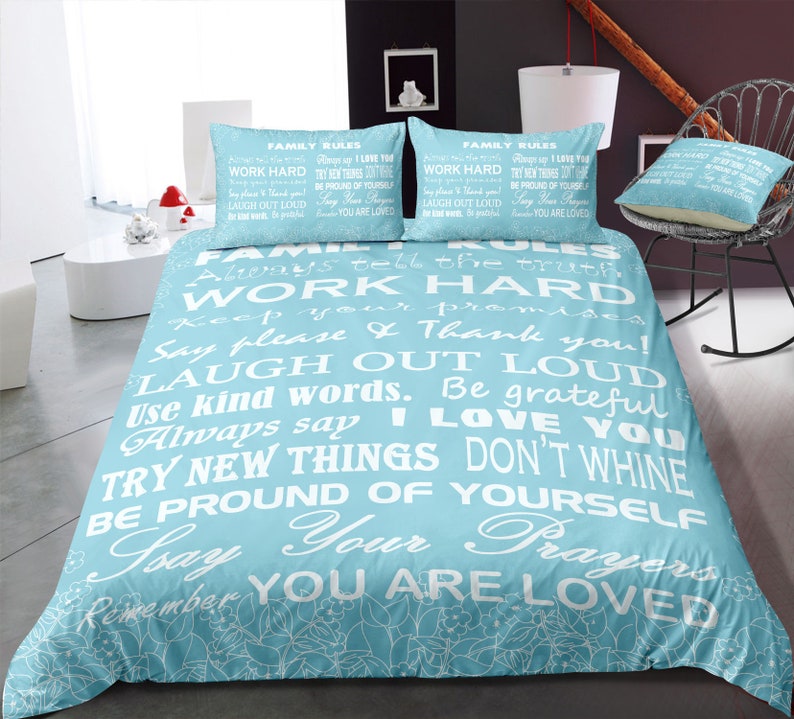 Blue Duvet with Motivational Quotes by 123Paintshop
Additional Thumbprintz Duvets on eBay:
About Barbara & Funkthishouse
Barbara is a home decor rebel who blames her decades in the real estate industry for her love of color! Since leaving neutral behind, she's built Funkthishouse.com, a place where souls once trapped in neutral-decor-world roam free and funk'n love it!
"Hey There! Thanks for stopping by today. I'm Barbara Cipak, Owner of Funkthishouse; a place where you can safely rebel against neutral decor.
My nutty passion is finding funky, colorful, and interesting products for the home or office. The products featured are suggested from companies I've established an affiliated relationship with, and in return, earn a small commission when items are sold. Visit FAQs for more about Funkthishouse and the whole funky story :)"
Barbara Cipak is an Independent Associate participant in the Amazon Services LLC Associates Program, an affiliate advertising program designed to provide a means for sites to earn advertising fees by advertising and linking to Amazon.com, Amazon.ca Endless.com, MYHABIT.com, SmallParts.com, Wireless.com- Amazon, the Amazon logo, MYHABIT, and the MYHABIT logo are trademarks of Amazon.com, Inc. or its affiliates.
Funkthishouse Terms of Use/Privacy Policy/Cookies