Decorate the Home or Office with Removable Alice in Wonderland Wall Quotes, Decals or Lettering
Alice in Wonderland vinyl wall quotes are a perfect way to add inspiration and creative fun to any room in the home or office.
The walls in a child's room decorated with famous quotations can encourage thought and conversation each and every day. There are many places to feature wall quotes, even staircase treads.
Placing wall quotes in unconventional places makes things interesting. How about in a washroom, or on the side of the cupboard. Put them in an entryway to greet people who walk in.
Whether decorating with vinyl wall decal pictures or wall lettering, installation is easy. They're removable and there's no sanding, painting or stenciling involved. Once you receive the wall decal, follow the instructions and it's up on the wall in no time.
Alice In Wonderland Sometimes I Believe In As Many As Six Impossible Things Before Breakfast Vinyl Wall Decal. Display this one near the breakfast table to help the gang wake up and face the day. Six impossible things before the day gets started…very ambitious. Maybe it's the push they need.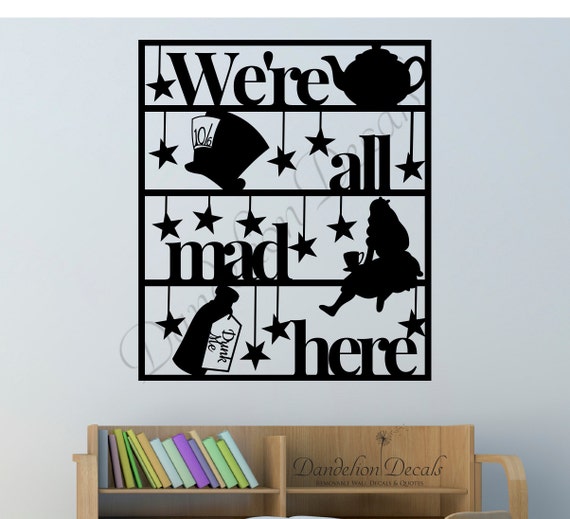 We're All Mad Here Alice in Wonderland Quote by MyDandelionDecals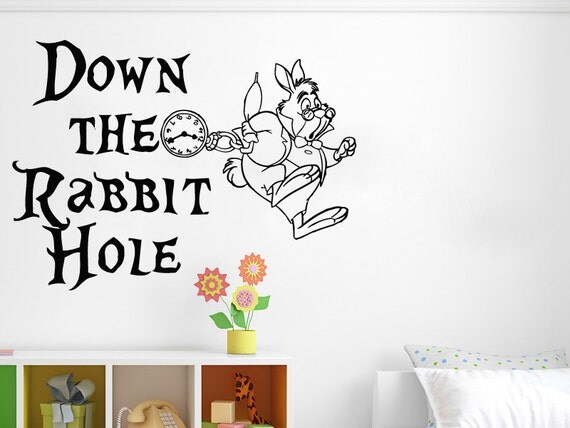 Down the Rabbit Hole Alice in Wonderland Quote by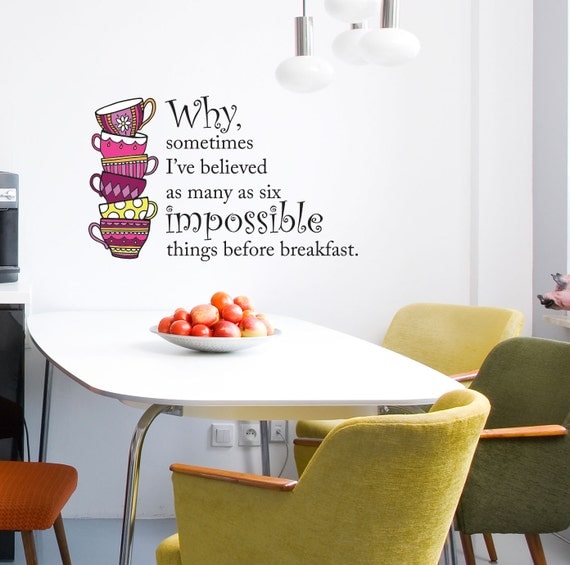 Alice in Wonderland Wall Quote by Geekals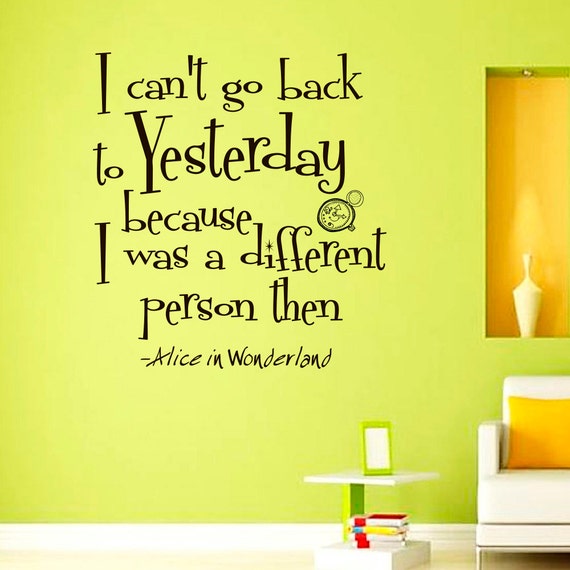 I Can't Go Back to Yesterday Wall Decal by WisdomDecals